One stop print shop
The WhiteLabelShop unites everything in one digital system: selling, purchasing and personalizing printed matter. Prindustry connects the best systems, products and partners to the web2print platform. The e-commerce software can also be flexibly connected to a brand portal or a customer account. An opportunity to look beyond just standard selling printed matter!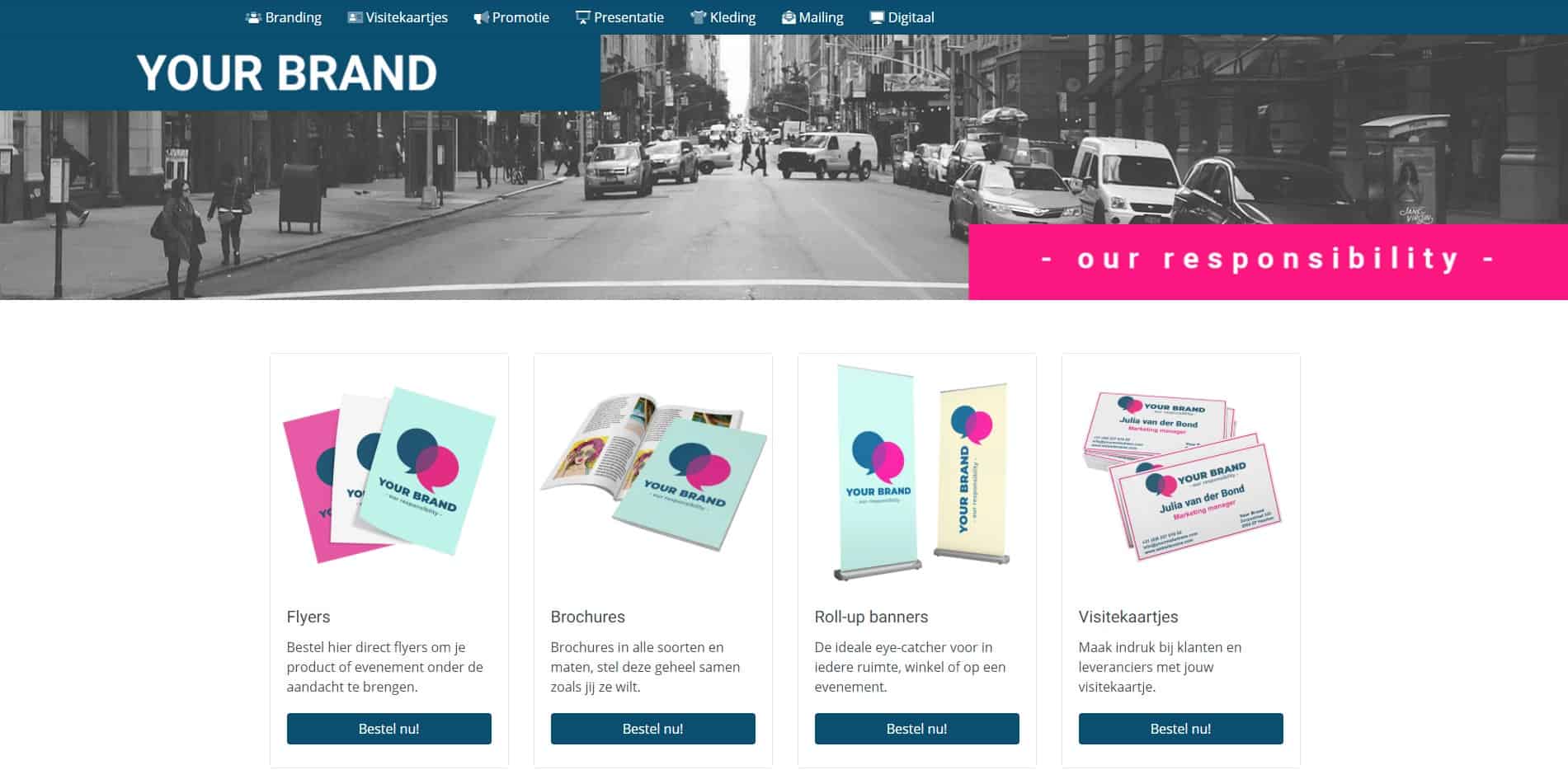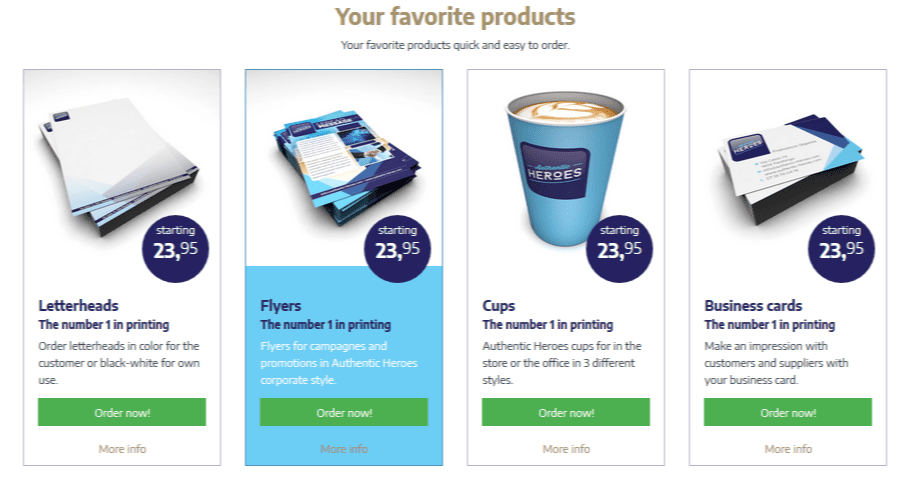 Whitelabel reseller network
Prindustry's e-commerce solution is a whitelabel webshop. It is a blank webshop that you can design and organize yourself. You choose which products you offer. These can be your own products, but also the products of other print suppliers. When you place an order with an affiliated print supplier, this order goes to your customer as a white label package. In the Benelux you can outsource the printed matter to partners such as Probo, Control Media, Saxoprint, Digi Promotions or Print.com. There is a central backend system with everything you need for orders, quotations, invoicing, accounting, product information, stock and payment systems.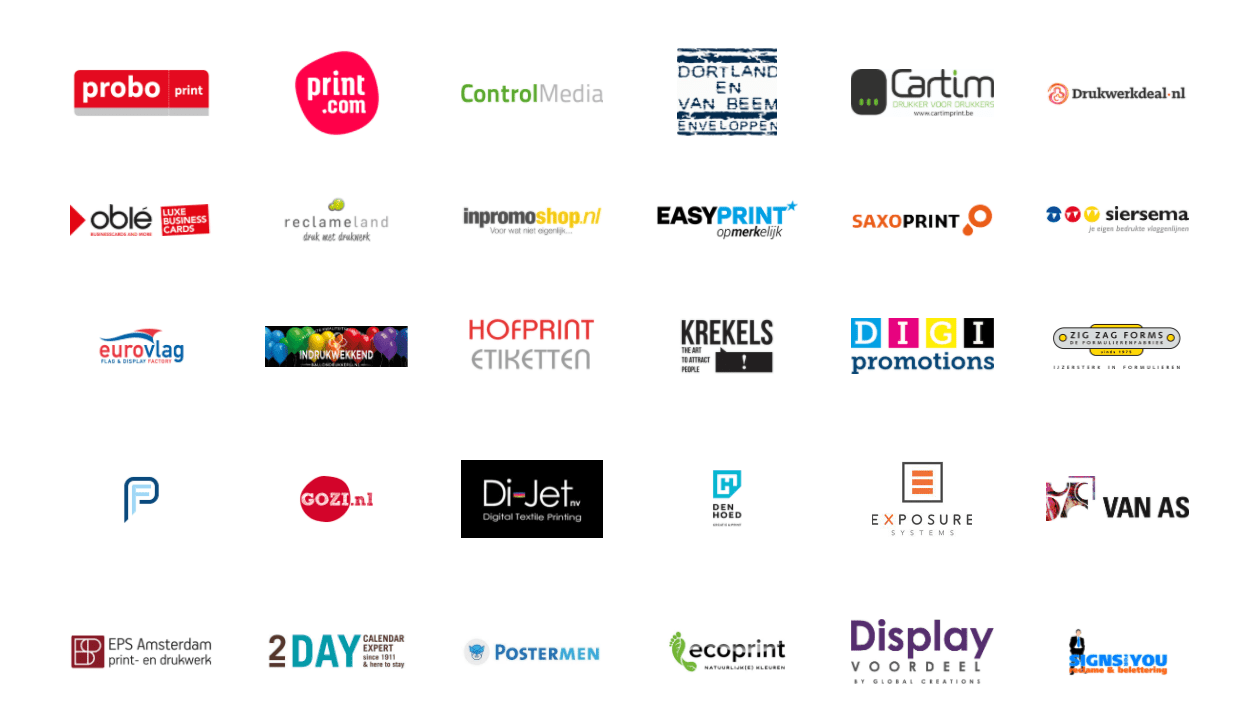 Partner sign supplier Probo: 
"When you get a WhiteLabelShop from Prindustry, you can connect various assortments from suppliers, including ours. In an industry where more and more companies are relinquishing part or all of their own production, this is a major advantage. It is a pleasant interaction with Prindustry. Many of the Probo customers want a webshop, but they lack the IT expertise to set it up themselves. Moreover, it takes a lot of time."
All systems in one platform
It's the core business of Prindustry to connect various specialized systems to the web portals. This way you always have the best tools available. Financial programs, ERP solutions or online editors. Preflight is there for the file check. With the CardGate module payment methods such as iDeal, PayPal or Mastercard are linked. There is a connections with MIS/ERP software MultiPress through partner GrafiStore. Prindustry also conveniently integrates software such as Twinfield, AFAS, SAP, King or Gripp with the webshop.
Partner printing company Hoekstra:
"We opted for IT partner Prindustry because they unite all the disciplines we wanted in one webshop. The order process of printed matter has many product options and therefore the process behind a print webshop must be very carefully coordinated. We put the entire range of printed matter in the webshop. From flyers to bags, complete with personalization in the integrated editor. The customer wants to be unburdened. For that you have to be a total supplier and offer everything."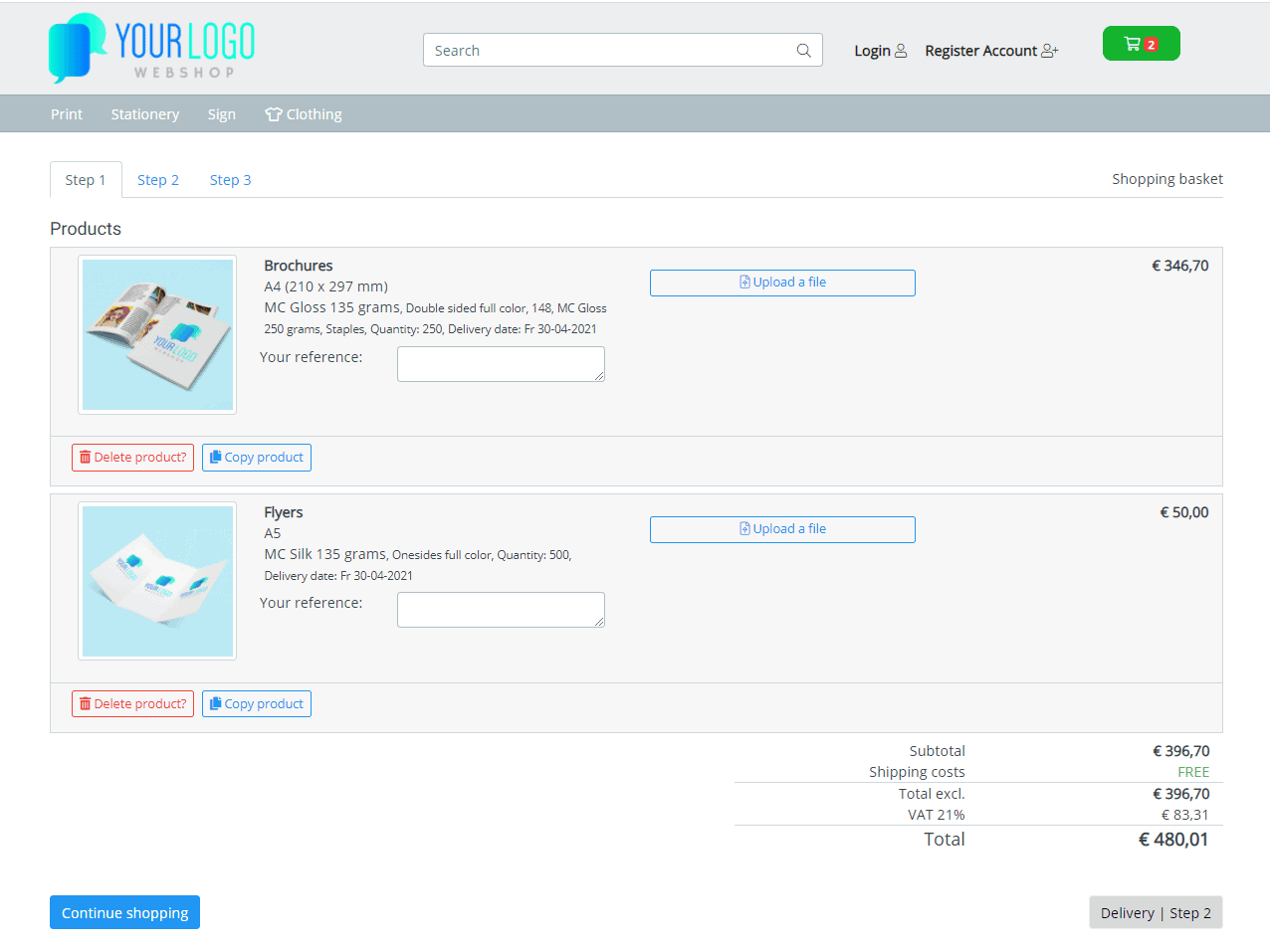 Personalization in online editor
For personalization, you can choose to connect your webshop with PitchPrint or CHILI publisher. CHILI is an editor that allows you to design within corporate identity templates. PitchPrint is an accessible consumer editor. Users can easily add texts and images in a design themselves. This way they personalize a product within a few seconds. The final product is a print-ready PDF.
Partner online editor CHILI publish:
"The Prindustry web shops and brand portals are complete ordering and procurement systems for print communication. With the support of the CHILI publisher editor, users can also design communications within the corporate identity of a company. Together we offer a complete web2print solution. Companies that buy a web portal including our editor from Prindustry also have a major financial advantage. Prindustry purchases a subscription from us, which they divide into smaller costs for their customers."
Added value with customer portals
You can expand a WhiteLabelShop with a customer account, an extra storefront and brand portal software. A brand portal exclusively for customers is a customer portal. A customer portal is ideal for communication and advertising agencies, print managers and printers. Prindustry regularly works with these companies in a triangle partnership. The print manager or printer supplies the products, Prindustry provides the software for the procurement, and there is always a third party: a company that benefits from this expertise in one system with consistent brand management, automated procurement connections and quality products. With a customer portal you manage the processes centrally and the customer can adjust and order his communication locally. You deliver added value by simplifying and modernizing the communication processes for customers, with the result that you can bind them for the long term.
Partner print manager Groels:
"A customer portal ensures the best return for organizations with multiple locations or departments that regularly have to make adjustments to their marketing materials. They can manage all materials in the portal. Within templates they can create new expressions according to the corporate identity of the organization. The printed matter can go directly into production at our printing company. An organization saves a lot of time through smart automations."