Online design tool in a brand portal
Customisation of communication with corporate identity control
Print output: print-ready file
Online media output: dynamic formats
Ideal for integration in the Prindustry Brand Portal
With the online editor CHILI publisher you can personalize marketing materials within templates with your own corporate identity. Prindustry integrates this editor within its webshops and brandportals. This allows companies not only to easily edit communications, but also to manage, sell and purchase.
Creative automation for brand communication
CHILI publisher enables companies to present their brand strongly and consistently. The editor provides templates for communication designs in which variable adjustments are possible. Brand components are fixed. For example, the corporate identity color of a brand like Coca Cola is always the same red color. All different employees can quickly adjust the communication designs from any location within the correct look and feel. Therefore, a design only needs to be created once. After that, a user can modify and localize the material themselves within the given corporate identity framework. The software is all about shortening and simplifying the design process.
Flexible user interface
The interface is fully adaptable to the needs and knowledge of the user(s). Basic for a consumer application, advanced for a professional user. Adjust a text, add a new photo, load new variable data… in CHILI publisher you can personalise your communication yourself and in a matter of seconds!
Corporate identity monitoring
In the editor, you can design within corporate identity templates. This means that brand elements such as colour, font or logo are fixed within the templates. Within these fixed components you can vary with images and texts. The image above shows an example of a design with the variable input fields on the left.
Dynamic smart templates
A template in an advanced design tool can generate output in formats for digital and print media. CHILI works with so-called smart templates. A single smart template can generate many different formats simultaneously. All created designs are automatically saved, so that they can be easily reused and adapted the next time.
Print output: print-ready file
For offline printed matter, you receive a print-ready PDF that can go into production immediately. A business card, brochure, flag or banner. The PDF is sent to the affiliated print producers through automated connections in the Prindustry Brand Portal.
Online output: various formats
Online communication items are often required in various formats. A banner, post or story for Facebook has different dimensions and requirements than Instagram or LinkedIn. The editor can generate the various formats for all the different social platforms from one template. You can download the images directly and add them to the social media accounts.
Linking databases
You can connect a mailing to an address database in the editor. With an uploaded (address) list you can create a printed mailing in one go. One PDF can be generated containing all letters with personalized data.
The system can also directly fill in the own (location) data in a template for each individual user who logs in.
Adobe plugin
A large part of the design work is most certainly done in Adobe InDesign or Illustrator. These files can be exported directly to CHILI from the Adobe environment. You can also create a document in CHILI based on other sources, such as a blank document, PDF or XML.
3D preview
With CHILI's 3D visualization, you get a real-life picture of what the customized communication design looks like in reality. You get instant alerts on potential problems.
CHILI and Prindustry
CHILI's online editor integrates with the Prindustry Brandportal and WhiteLabelShop. CHILI conveniently links smart data to smart templates and provides print-ready output like a PDF. Prindustry does the rest. Prindustry connects the PDF to print partners and production. As such, CHILI and Prindustry offer a total solution for your communication management.
With the connection between CHILI and Prindustry, users can log in to their web portal and create, download or order communication materials to use themselves at their locations. Thanks to a wide range of permissions and roles, everyone can do or see only what they are authorized to do.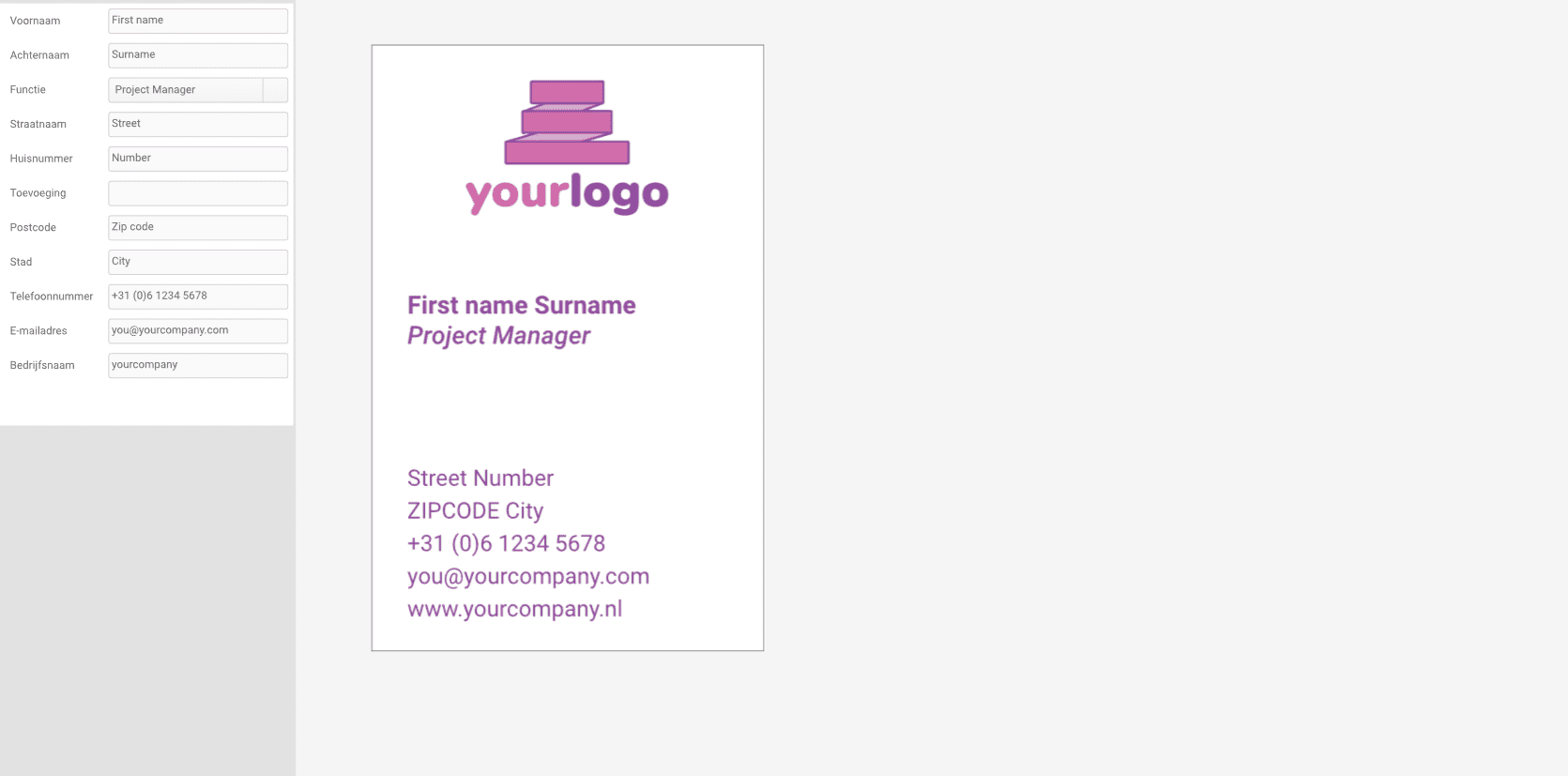 Do you prefer a less elaborate editor for your end customer or do you need a design tool for a webshop? Check out the PitchPrint editor!
Would you like more info?