Brand Portal Software
A Brand Portal is a platform for the management, creation and ordering of all online and offline communication. One central system, with decentralised options for all users.
Perfect for brand owners!
The Brand Portal offers many benefits to brand owners of companies that:
have multiple locations, departments or brands.
want to bring every marketing expression into a controlled corporate identity.
need regular (repetitive) marketing expressions.
want to automate creation and ordering processes for communication tools.
Do you want employees from all locations to organize, modify and order communications in the same corporate identity? Make use of the Brand Portal!
REQUEST THE WHITEPAPER
Brand consistency with smart templates
The Brand Portal allows you to work together centrally on a consistent brand image and corporate identity. Within the design tool, you create on-brand visual communication materials with smart templates. The brand components are fixed and therefore you maintain brand consistency. However, you can vary text and images within the defined corporate identity elements.
Did you know that a smart template can generate different formats? Online communication expressions are often required in different formats. A banner, post or story for Facebook has other dimensions and requirements than Instagram, Twitter or LinkedIn. The editor can generate various formats for all platforms from one smart template.
The output is a print-ready PDF or image. All created designs are automatically saved, so they can be easily reused and adapted the next time.
With the Brand Portal, everyone in the organisation works together efficiently on a consistent corporate identity.
REQUEST THE WHITEPAPER
Automate the communication process
Create the most efficient workflow and automate processes.
Automate the ordering process for printed materials, such as a business card or flyer. Select the desired order options in the Brand Portal and you will immediately see the delivery times and costs.
Would you like to automate the procurement process? That is possible! Add your own suppliers, or connect the Brand Portal with producers who offer printing within the ordering portal.
It is also possible to connect to systems for accounting, quotations or expense management. This provides one automatic flow for the entire communication process. From ordering to automatic checking and booking of invoices.
"We deploy the Brand Portal for a major childcare organization. They use it as an ordering system with corporate identity management for all their communications. All 60 location managers adjust the communication themselves within templates with fixed corporate identity elements. The print orders go through automatically in the form of a verified PDF. In this way, the head office can be confident that all communications are in the same look and feel.

Nicky Smid

Smid Media Solutions
Centralised management, decentralised use
With the Brand Portal, a company manages its processes centrally and employees can adjust and order marketing material locally. The Brand Portal works with roles and rights. You determine who can use which functionalities, ensuring that you are in control of the output.
We distinguish front-end users and back-end administrators. A frontend user can order and design. A backend administrator has access to the management system with modules such as products, orders, stock, shipping methods or suppliers. The administrator can also assign a certain budget to the users of the portal.
Getting started with the Brand Portal right away?
REQUEST THE WHITEPAPER
Brand Portal cases
Read our customers' experiences with a Brand Portal.
We would be happy to tell you more about the Brand Portal. Get to know us and our software without any obligations.
Our Brand Portal experts can easily schedule a video call with you via Zoom or Teams.
REQUEST A DEMO
OR CALL 0031 20 822 3536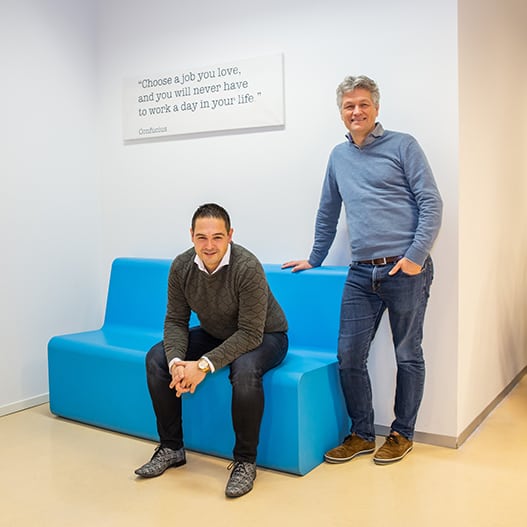 Discover more!
More about the features of the Brand Portal.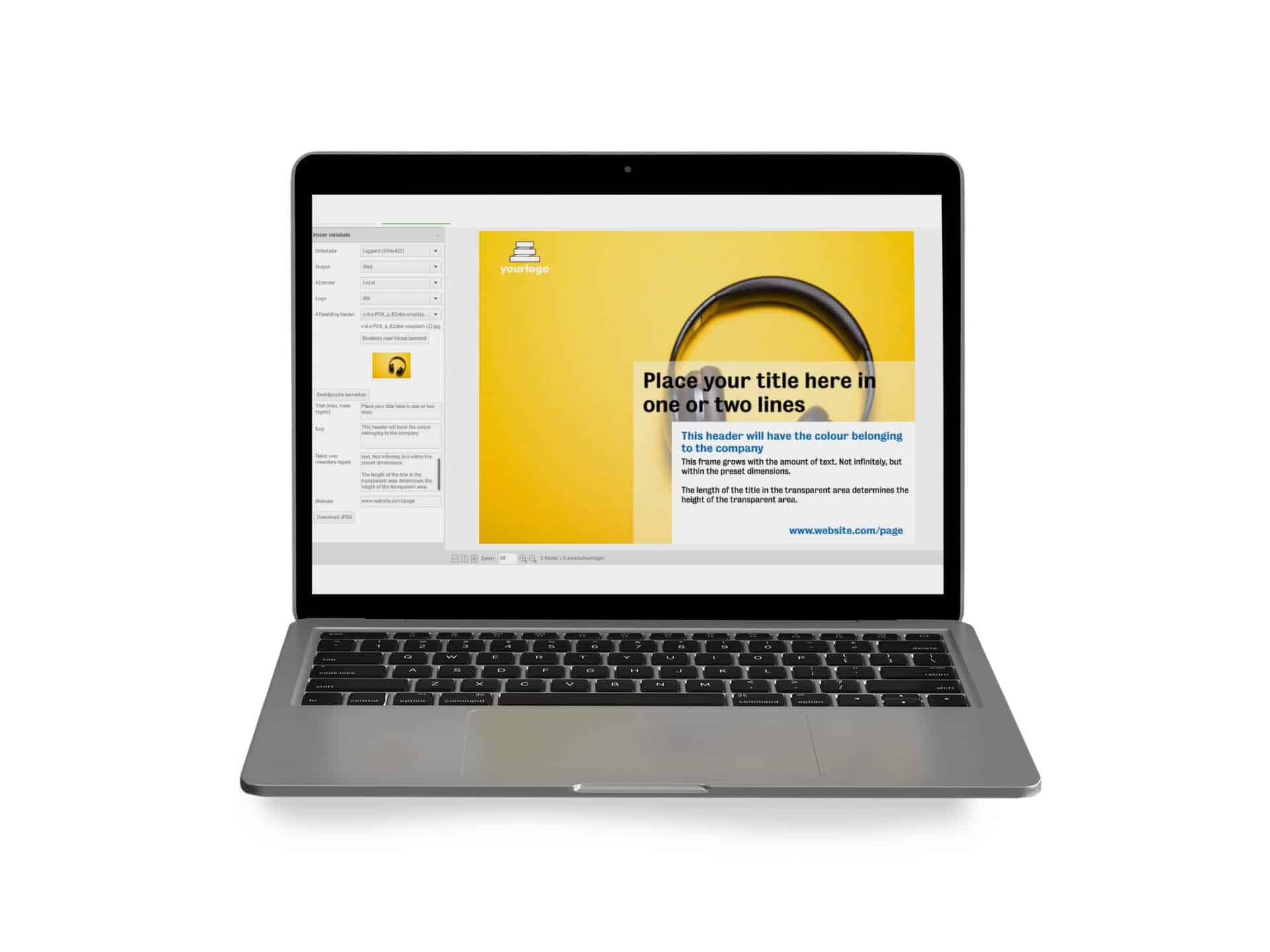 Design in smart templates
Within the design tool you create on-brand communication materials within templates. Corporate identity elements are fixed.
MORE ON THE EDITOR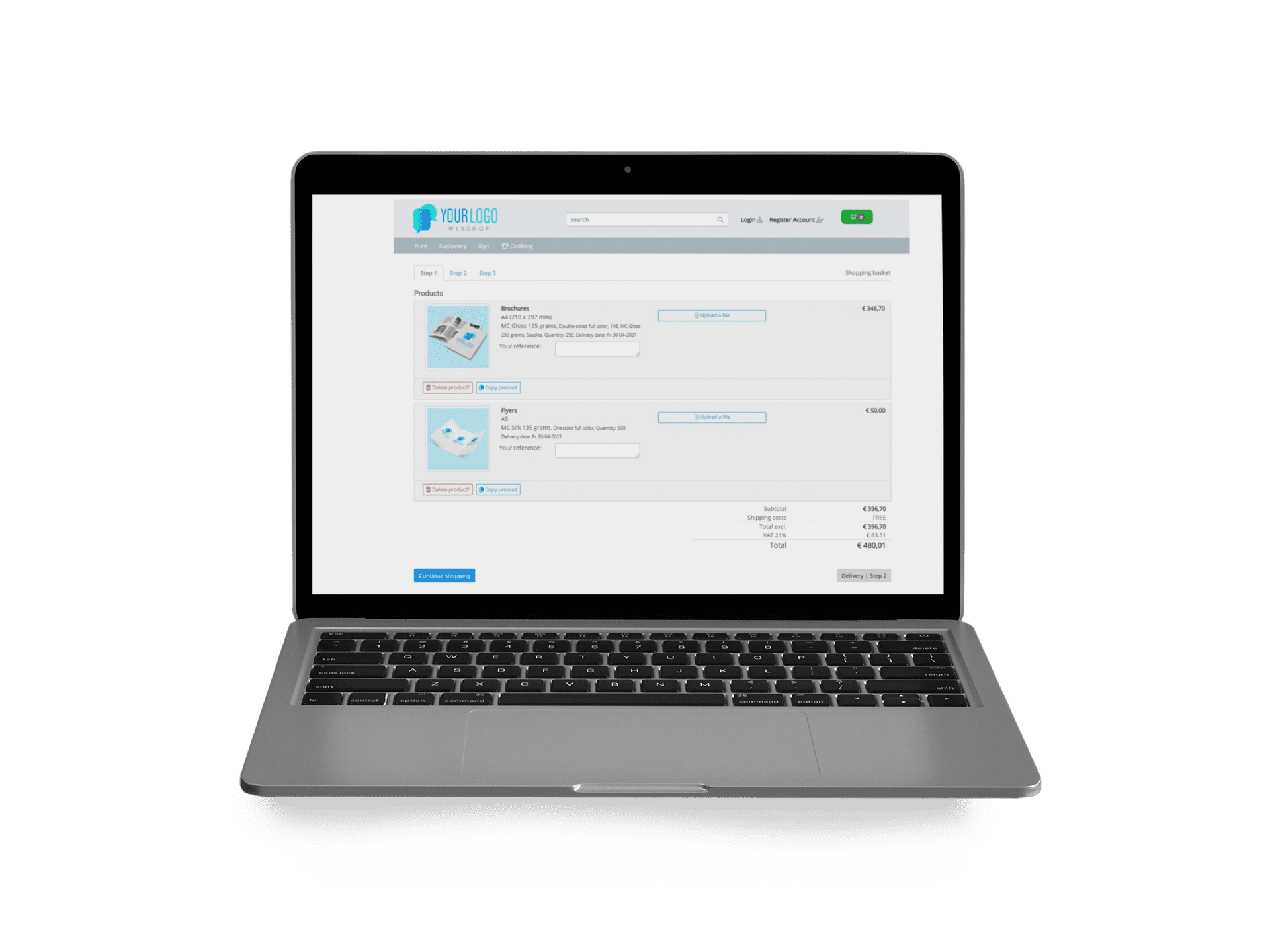 Print order process
In the print order process you can upload a PDF, use a verification tool or format a file. The order can go directly into production.
MORE IN THE WHITE PAPER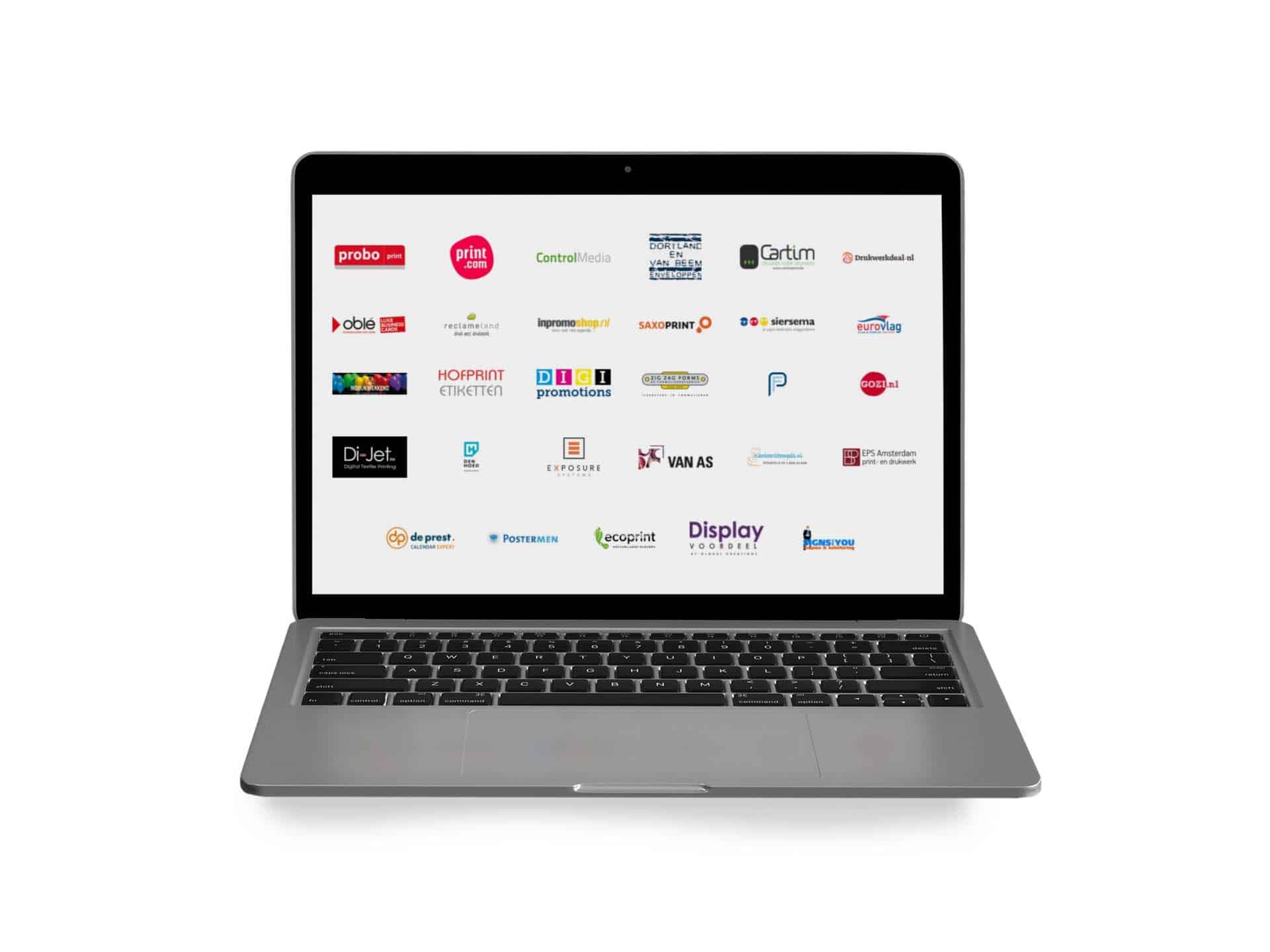 Connecting all systems
With its flexible nature, the Brand Portal can connect to existing systems. ERP solutions or financial software.
MORE ABOUT OUR PARTNERS