Are you about to start a web2print platform?
Avoid these 8 pitfalls!
Want to get started with a web2print platform? Before you begin, carefully map out all the requirements, goals and products for the necessary web2print processes. What offer do you want to bring online? How do you want to promote it? For which target group? There are many pitfalls for web2print startups. Check out the 8 most common ones in this blog.
1. Misjudging the target market
Define in advance which markets you want to serve. Is it B2C or B2B? Maybe it is a combination of both. Within these categories, you might focus further. Do your products fit better with retail, education or consumer groups looking for birth or wedding cards? Determining your target audience will help you better tailor the products and promotion for the web2print platform.
2. Not doing market research
Determining a target market also allows you to figure out how to approach them best. You determine that in part based on market research. What needs does your target group have? What do your competitors have to offer? How can you stand out online? Is that with a special product or a distinctive service? A unique product – or its striking positioning – may be a good trigger to attract people to your webshop. Price also remains an important factor. Do you want to undercut the prices of your peers or do you consciously choose a different pricing? Personalized service is also a way to profile yourself. Tailor your offerings to specific needs. The average end customer does not know how to provide a print-ready design or PDF. Make it clear through your web2print platform that you are ready to handle everything from creation to procurement. You create value and make processes more efficient for the customer!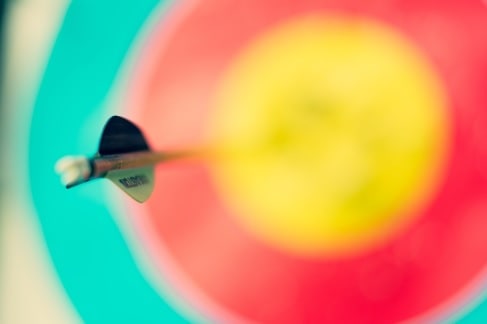 3. Thinking you can easily build the webshop yourself
It is often possible to develop a standard webshop yourself, but a web2print webshop requires quite a bit of specialized knowledge. Web2print software must be able to translate the complex graphic ordering process from online to print, because print is a manufactured product that still has to go into production. Depending on the product, a customer makes choices in variables such as paper type, size, material, weight, finishing, printing method or print run. So these options must all be integrated in the web shop. In the graphic ordering process, you also have to deal with price and scale calculations and repeat purchases. A software developer of a web2print shop must be able to equip the platform with all web2print applications for order management, quotation modules, price calculations, design templates and possibly API links with (other) printing companies.
4. Having little control over print production
There are several print producers who offer a web2print webshop. However, there is always a catch: the printed matter must then go into production at this partner. Or with a partner they choose themselves, so you don't even know who it is. In this way, you are not able to choose yourself where to put the print production. Do you want an IT partner who is independent? Then choose a software developer who is only responsible for all technical implementations and does not produce print products himself. Many webshop owners like to be completely independent, but in practice they sometimes misjudge how independent they really are.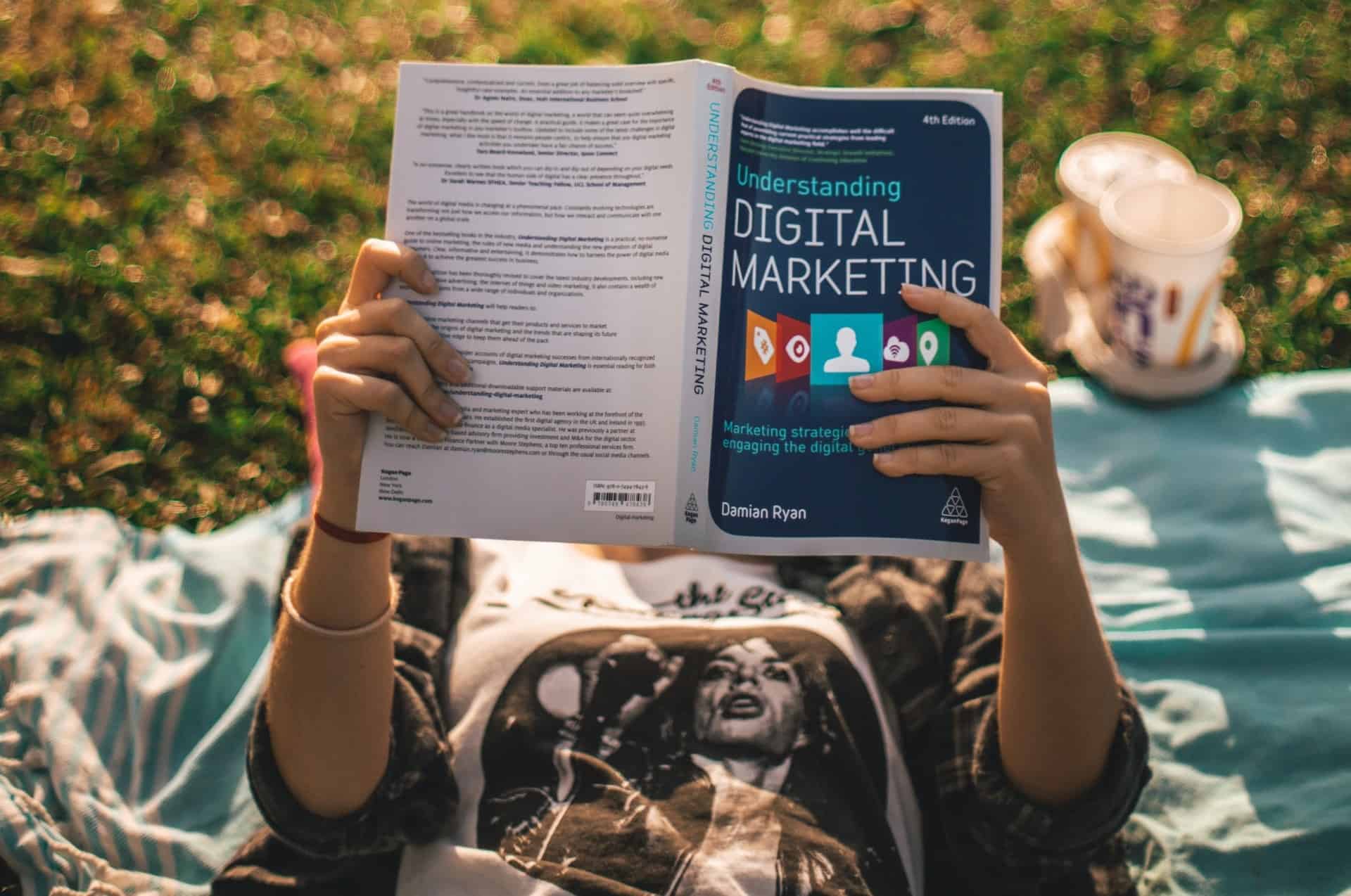 5. Not doing any online marketing
For any online business, you need to be well found on the internet, using the right keywords, meta tags and image descriptions. However, some business owners forget that a webshop is a sales tool and not the seller itself. As a webshop owner, you will have to do the selling and promotion yourself. For this, it is important to think in advance about what you want to achieve with the web2print platform, which target group you want to approach and how you want to go about it. You have several online marketing options for this. Through search engines such as Google or Bing, you can advertise by paying for your content and ranking. E-mail marketing is also an effective and often inexpensive way to do online promotion. A database of e-mail addresses is a requirement. If you do not already have them, you may try to collect them through trade shows, promotions on social media or offering white papers in exchange for the addresses. Social media can also be a good source for online marketing. Especially locally, you are able to do interesting promotions on a social medium towards your target audience.
It is important that you continuously analyze all online results in order to better reach your target group. You do this with Analytics programs such as those from Google, Matomo or Plausible. You can also go a step further with visitor identification software, such as that from Leadinfo. With this software, you see which companies visit your webshop and which pages they view.
6. Overlooking a user-friendly buying experience
Success factors for your web shop are the online marketing, an attractive and responsive design, as well as the technical organization and usability. The more user-friendly your web2print platform is, the higher it will be displayed in the organic results of a search engine. User-friendliness can be achieved in several ways. Provide a practical navigation menu, a chat or search function, good content with corresponding product images and clear call-to-actions. With a call-to-action, you entice visitors to do or buy something. The most important call-to-action for a webshop is the 'order' or 'place in cart' button. So, make sure this action is logical and stands out! There are also marketing automation tools that help you convert better. Did a visitor leave the webshop before placing an order? Just send him an automated email reminding him that there is still something in his shopping cart.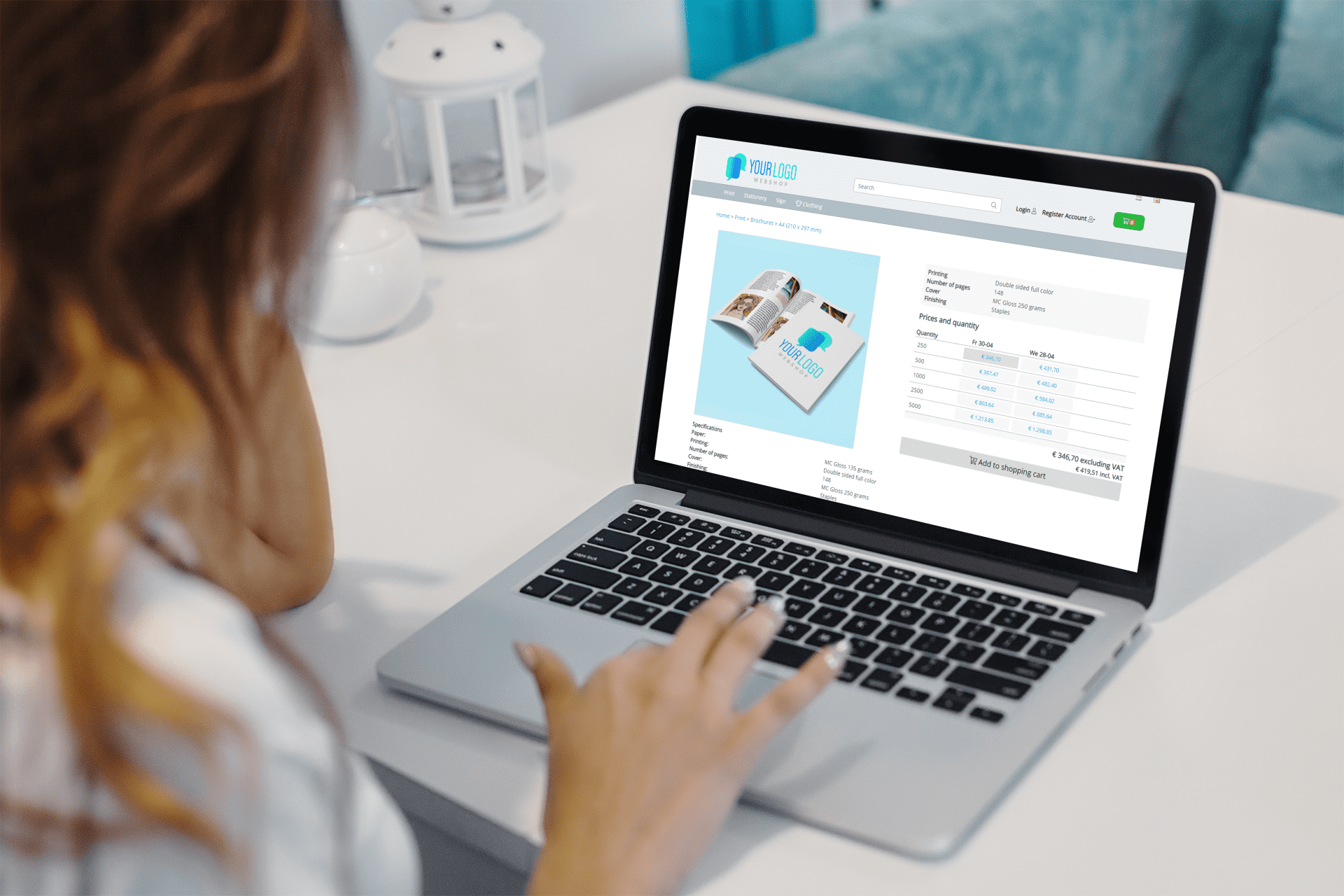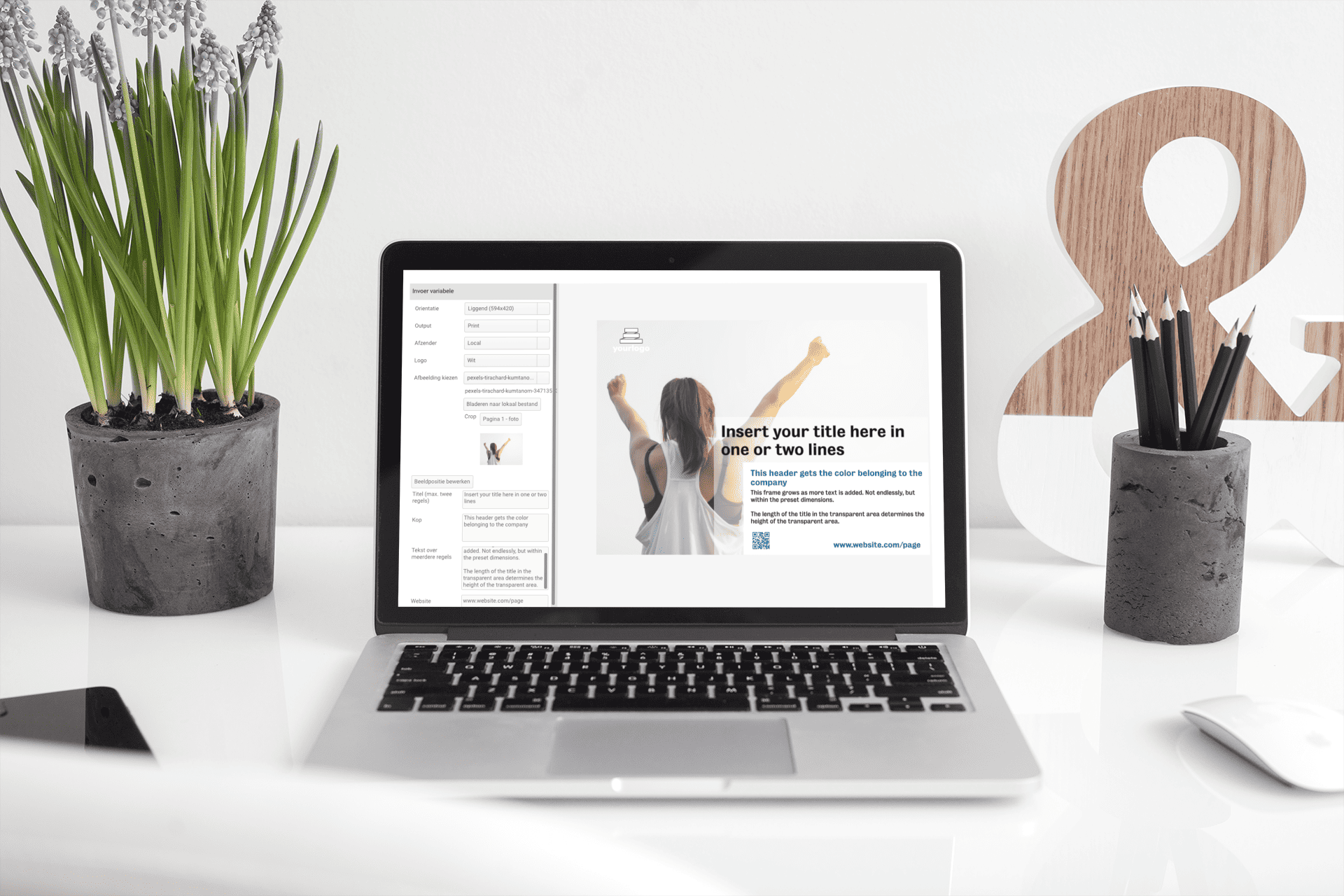 7. Thinking that an online editor is not necessary
Every serious web2print player offers an editor within the platform. The customer then gets to edit the product themselves before placing an order. Using the editor, designing content becomes easy and fast. This may be an authentic design, but it is also possible to insert or modify texts and images in an already existing design template.
A design tool is likewise indispensable on a private web2print ordering portal. It allows users, often brand owners, to customize their communications within editable branding templates. These templates have fixed corporate identity elements in which variable adjustments are possible.
8. Failing to move and scale flexibly
The needs of your business may change. That's why it's important to have, from the beginning, a web2print platform that moves flexibly with changing needs. This allows expenses to scale with growth or shrinkage. Consider that you may need more features for the platform in the future. A wallet module to allocate budgets to different users. An inventory module to show available inventory of individual products. Or a single sign on that allows you to log into different systems at once. A scalable and flexible platform always fits your company's desired workflow.