The process of brand communication
Every company strives to present itself as a strong brand. Many companies spend a lot of time coming up with a strong brand identity. That's just the beginning of a process. You have to keep working on maintaining your brand. And that turns out not to be so easy in the real world with all kinds of different employees, locations or expressions!
How can you make this communication process more efficient? Getting the message across to all your target groups using the right communication medium and the right branding?
In this blog, five tips for maintaining a rock-solid visual brand communication!
TIP 1. Consistency as a basis
Brand consistency is the foundation of any strong brand. Consistency is required to maintain a strong brand image. Branding that deviates from the corporate identity damages the credibility of the brand. Therefore, all communications should always be the same and in line with the defined brand identity.
It is helpful to document a framework for your brand communications so everyone working with the brand knows what guidelines are set. For example, in a handbook you can record the guidelines for the corporate identity. What is the logo, the colour scheme or the other visual elements that are part of the brand?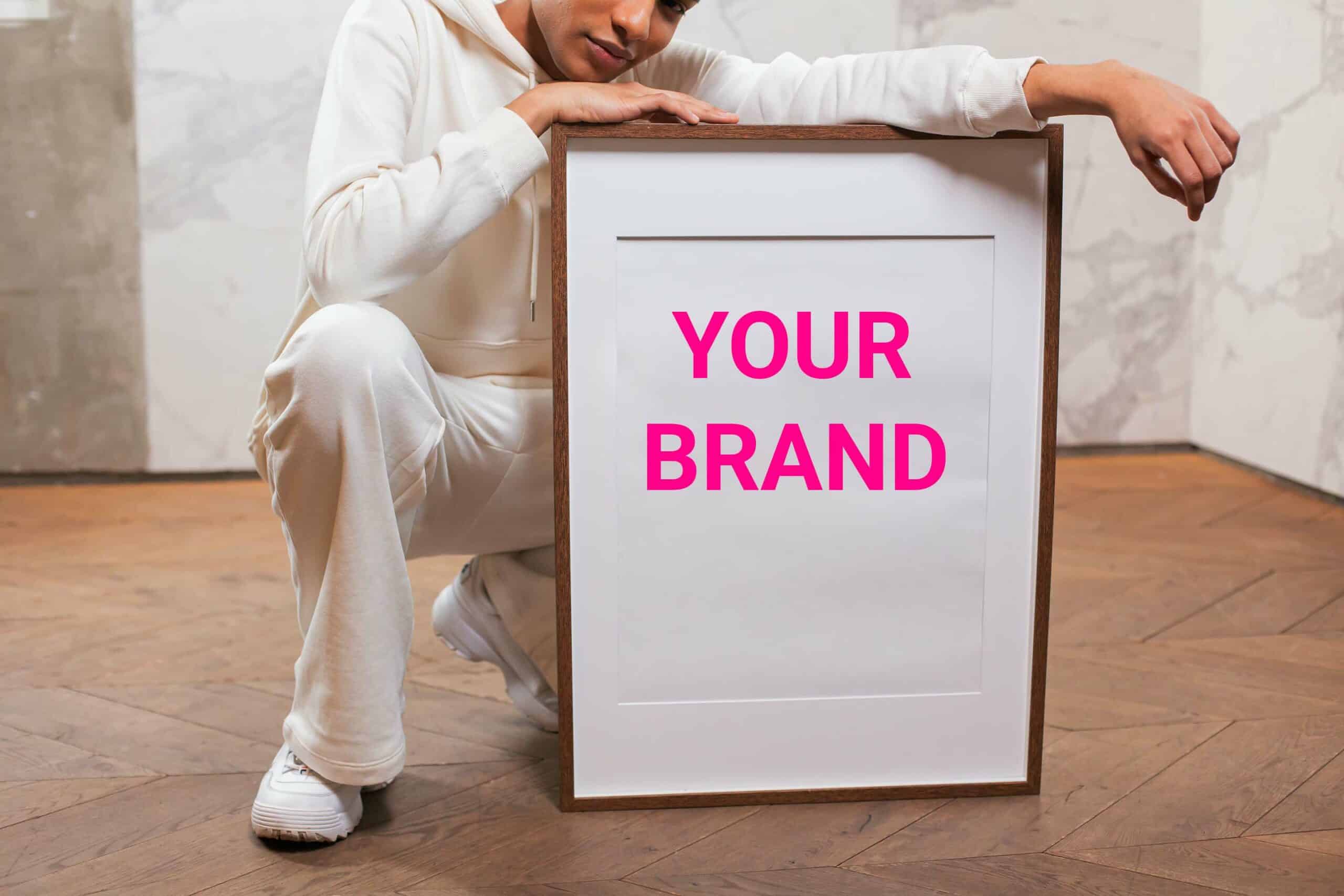 Make sure you test this brand handbook against reality beforehand. Are the defined guidelines translatable to print? A corporate identity element may look different on a flyer than it does on a flag. And sometimes print media may not support the chosen brand style.
TIP 2. Centralizing processes
Several files and versions often exist side by side. They are also often managed by different employees or departments. With a central source you can manage all communication from one platform.
Within such a platform you can centralize the creation and ordering process, so that you maintain full control over the brand communication. This doesn't mean there is only one person responsible for the processes. You can define different roles and rights for users. Every user gets an account with personal settings. There are users who can order and design and administrators who get further access to settings such as order-, quotation- and stock management and budgeting.
TIP 3. Flexible brand frameworks
An original communication design is often modified. With a different text, date, language or image. Usually companies hire a designer for this. This costs extra time and money, especially for small adjustments, but when employees do it themselves errors can appear in the designs.
With brand templates, users can customize the materials themselves. Certain corporate identity elements are locked in, such as the colours or font. Within these frameworks, they can vary with text or images. Employees create marketing materials in the right branding in no time. They no longer need to call on the head office or a designer.
TIP 4. Unite online and offline communications
The market asks for offline and online communication. You need different brand expressions for different channels. Sometimes for social media, sometimes for a flyer. Often the expressions go together in a campaign.
With good editing software you can generate output for both print and digital media. For offline print you get a print-ready PDF that can go straight into production. Online communication expressions are often required in different formats. A banner, post or story for Instagram has different dimensions than for LinkedIn. An editor can generate dynamic formats for all platforms from one smart template.
All files are automatically saved, so you can easily adapt and reuse them next time.
TIP 5. Automate and integrate as much as possible
To keep the entire process for brand communication workable and affordable, automation is a must. Automation is used to simplify and shorten processes. With one automated platform, you can tie all processes together. The design editor, the administration for the entire communication process, ERP, DAM or financial software or connections with printing companies.
With a central ecosystem you can manage, create and publish all brand communication. You get an integrated infrastructure to make collaboration within teams as efficient as possible. Such a central source can be used internally and externally. Internally for colleagues such as marketing staff or location managers and externally for stakeholders such as advertising agencies or printing companies. Each of these users can be given different settings.
The system is the single source of truth for everyone involved with the brand.
One central platform: The Brand Portal
The Prindustry Brand Portal conveniently unites all five tips in one SaaS platform. It is the central place to organize the entire process of brand communication; from design to ordering. A consistent application of the brand is a precondition for this.
There is a single central management system, with decentralized options for ordering, editing and personalizing by different employees. Ideal for organizations with multiple locations or departments.