Creative Partners with a Brand Portal
Software makes life easier. Also for a company and its communication processes. To organize this as good as possible, Prindustry advocates cooperation between creative entrepreneurs and Prindustry as software developer. Ramon van Wingerden, CEO of Prindustry: "We work a lot with graphic and creative entrepreneurs. They are the support for companies to make sure they get the right communication products in the right quality. We take care of the automations for that with software."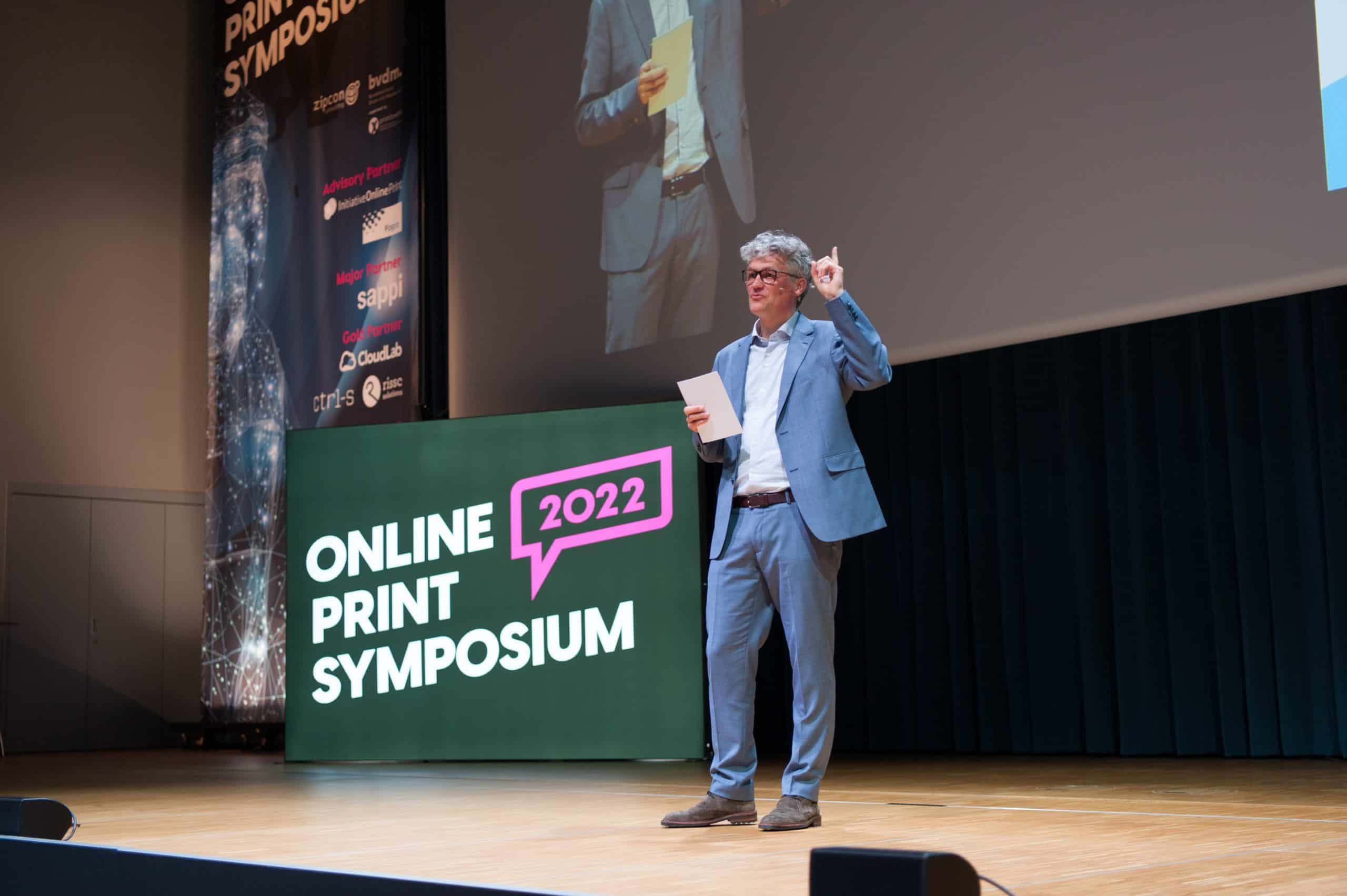 IT is a specialty
These automations do not come easily. Whereas the graphic entrepreneur is the specialist in the creative production of communications, he increasingly turns to an IT expert for the associated systems. "The IT part is a specialty of its own," Ramon clarifies. "A customer expects a lot. Online ordering, inventory tracking, connecting suppliers, personalization, authorization, online design and connections with DAM, PIM or ERP systems. You also have to deal with security, the GDPR, invoicing, payments, setting up discounts, giving credit or file control. This complexity requires careful software development."
Strong partnership
To manage these communication processes, collaboration is key. "To add the most value for a company, graphic entrepreneurs and software developers collaborate. After all, with a communication platform, a Brand Portal, you relieve a company in its entire communication process. A Brand Portal is an IT platform for managing, creating and ordering all communications. For this solution, the customer benefits most from the deployment of the right expertise in the right place. The graphic entrepreneur is the specialist when it comes to the production and knowledge of communication materials. The software developer automates everything for this in the Brand Portal."
The Brand Portal
Ramon: "A Brand Portal is a broad term that requires some explanation. In our vision, at its core it is an ordering and creation system for communication products. One central system, with decentralized options for all users. On the front end, the Brand Portal is set up as a webshop. This makes it easy for users to (re)order printed matter, edit online, view stock or request a quote. Using corporate identity templates, he can easily customize a product. The ordering process is fully automated. An administrator can determine everything about the products in the backend system. Companies can choose the modules that fit into their ideal workflow. Modules for budget, design or accounting."
The Brand Portal is especially interesting for companies with...
many locations
Users can access offline and online communications anytime and from any location.
brand control
Customize content in templates with fixed corporate identity elements, such as color or font.
lots of content
One central Brand Portal helps manage, modify and order all communication tools flawlessly and quickly.
repeat campaigns
A design for a campaign only needs to be done once. Then the material can be modified and localized.
Software for print and digital media
Prindustry serves as an independent software partner with the Brand Portal. "We can connect the Brand Portal with print partners in the market, but we do not determine where and how you should order. Moreover, we see the IT system as more than a print portal. Companies deploy offline and online communications. They want communication for a variety of channels. As an example, we developed a solution for the largest cinema chain in the Netherlands in which movie posters are automatically created using templates. Connected to various movie databases, we create movie posters fully automatically. Those posters are not only there for printing, but also for the digital screens in the cinemas."
Designed for brand owners
A Brand Portal is not useful for every company. When you communicate little or only have one location, for example. "A Brand Portal is of value when the complexity of communication in a company is high," Ramon explains. "By that I mean companies with many people, many branches or many brands. Or organizations with several stores or franchises. The Brand Portal functions as a central management system for the communication products, with decentralized capabilities for ordering and customization by different users. You can set roles and rights for these users. You tailor the system entirely to your needs and way of working."
Marketing team
The portal helps automate operational work. It catches first-line questions that take a lot of time. Creating and looking up materials is faster, collaboration becomes more efficient.
Brand managers
A central portal helps monitor the brand's corporate identity. It becomes easier to ensure that the entire company is communicating the right message.
Employees
For minor changes in communication, employees no longer need to go to headquarters. They implement this themselves within brand templates.
Media partners
Printers or media agencies often work as an extension of the team. A Brand Portal is practical for finding, creating and ordering all the right communication tools.