Preflight voor je bestandscontrole
Er is een nieuwe versie van Preflight, de module voor bestandscontrole. Voordat je een product afdrukt, kun je met Preflight een kwaliteitscontrole op het document uitvoeren.
Klanten kunnen met deze tool hun document controleren en jijzelf kunt via de backend met Preflight checken. Je kunt ook de bestanden controleren die niet via je webshop binnenkomen. Met Preflight worden problemen geconstateerd die ervoor zorgen dat het bestand niet afgedrukt kan worden, zoals een ontbrekend lettertype of een afbeelding met een te lage resolutie.
Heb je Preflight al? Dan krijg je als WhiteLabelShop gebruiker vanzelf de nieuwe versie.
Nog geen Preflight? Schaf dit nu aan!
Kosten: eenmalig 475 euro en maandelijks 75 euro (status 2020)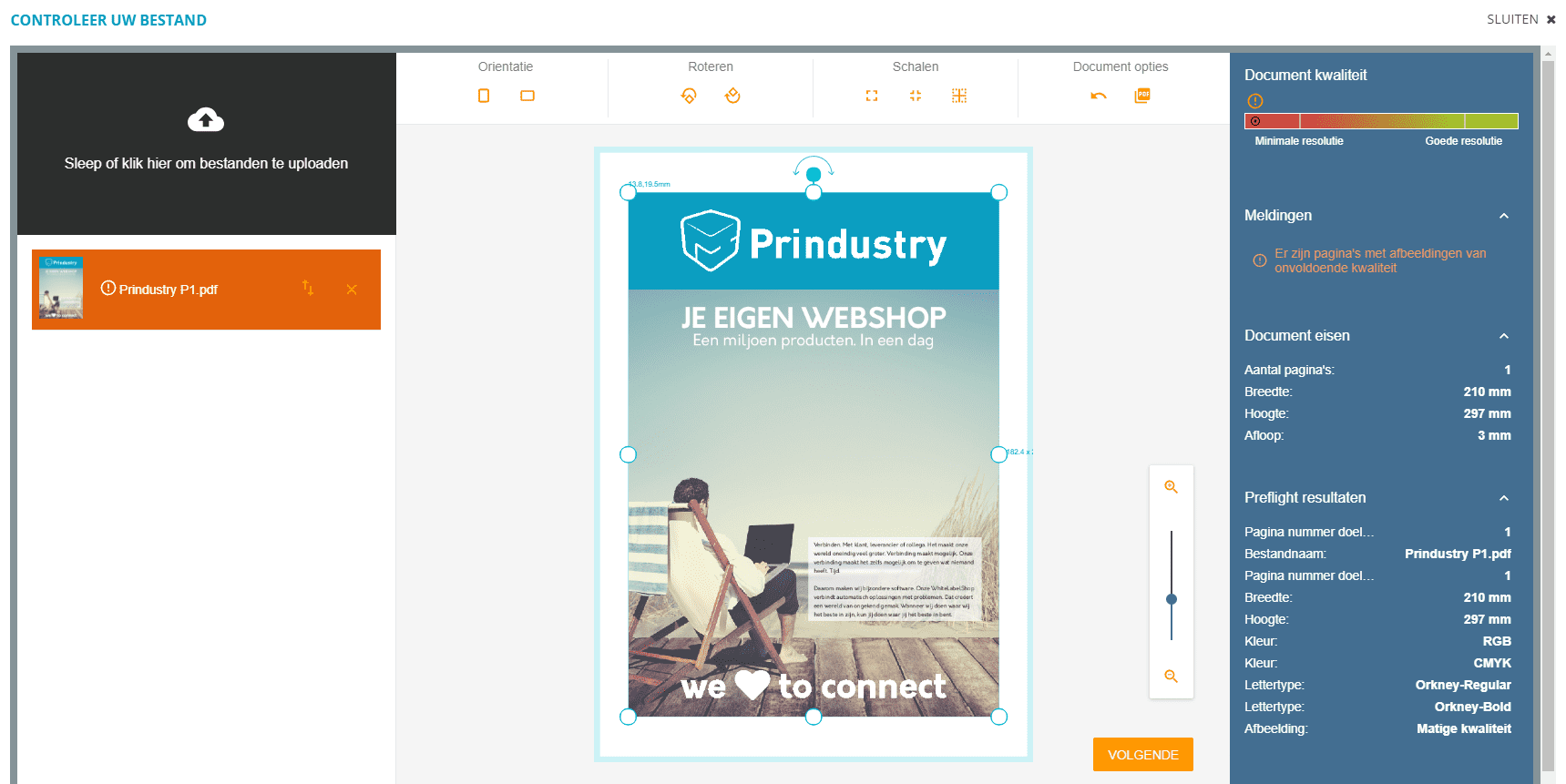 Boek je demo of afspraak!